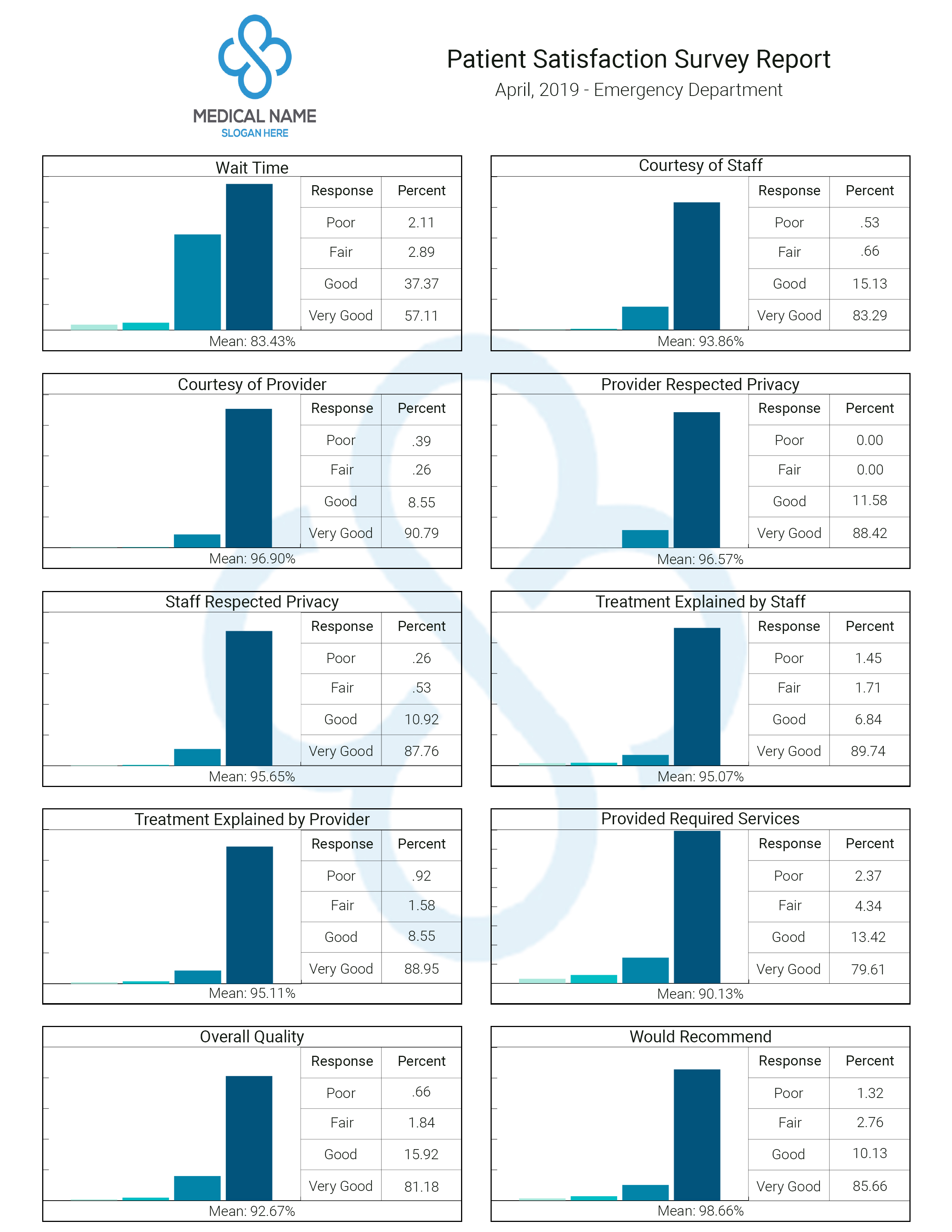 Survey Sample
Our survey reports are customized to fit your company's individual needs. Each report is made with your logo and color scheme and available in digital and print format.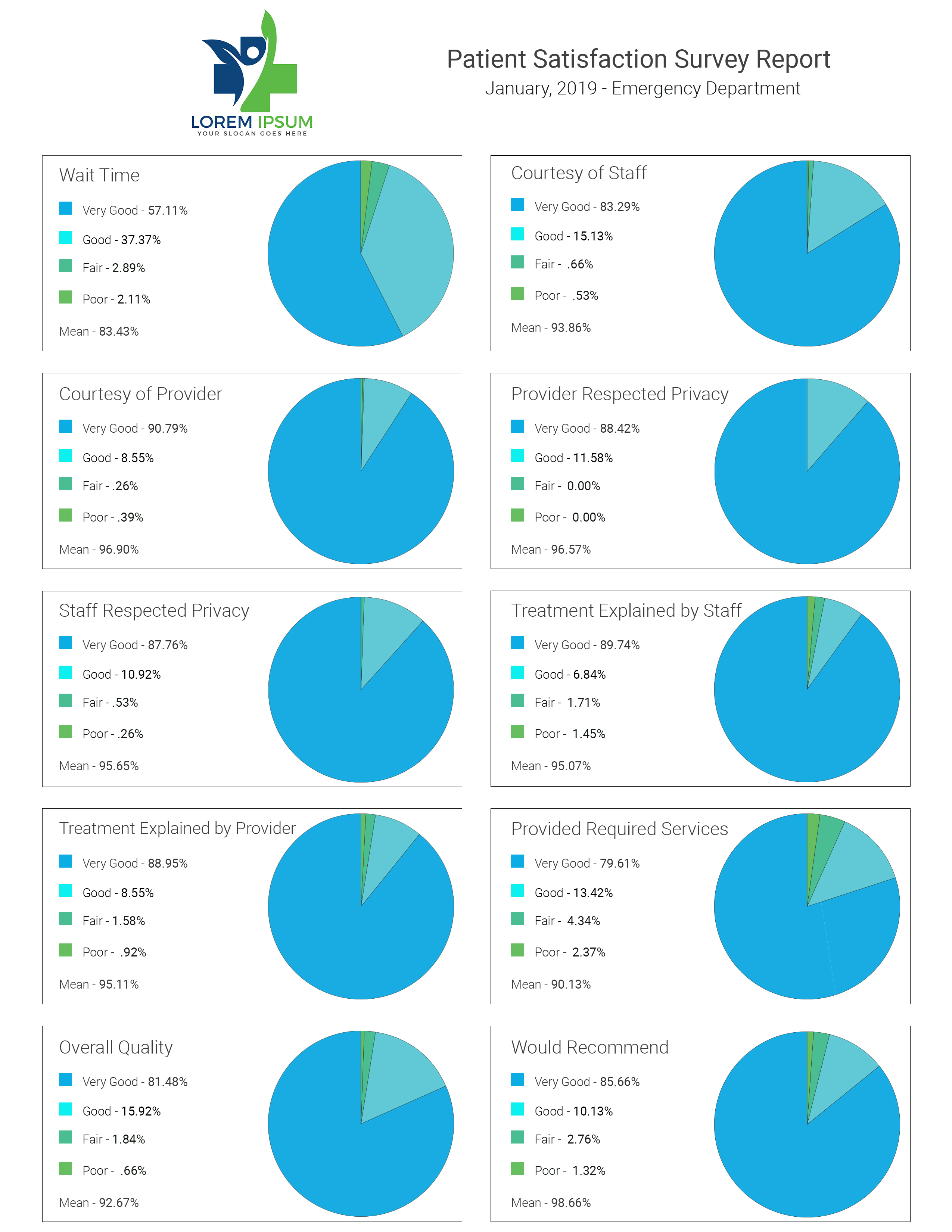 Survey Sample
This example shows our Pie Chart Report, which is our most popular. The customized colors and layout make it easy to read.
How It Works
We make it easy for you to capture relevant survey data in digital format using paper forms. The first step is to provide us with the basic information on your needs.
Determine the number of surveys you wish to perform per year. It may be once a month, once a quarter, or at any other regular or irregular interval. We'll provide you with a simple form for information on how you want your survey structured.


Provide us with this information and an estimate on the number of responses you expect for each survey.


We will design each survey form to your specifications and provide you with a copy for approval. We can provide input and assistance in development including suggestions for questions. You can include sections for handwritten text such as name or comments.


Print copies of the final copy, distribute, and collect the completed surveys.


Send us the surveys and we'll do the rest! We use customized state of the art Optical Mark Recognition software with automatic error checking and image capture.


Receive the results in a variety of report formats of your choice. Handwritten information such as comments will be provided as image data in a separate report.
We can provide you with raw data and images files as well as providing aggregate reporting across multiple surveys and analytics to fit just about any specifications you can conceive.
The Bottom Line
Usable, relevant data in a digital format
Customizable reporting with almost unlimited options
High response rate using paper surveys
The tools you need to analyze responses and identify the needs of your patients, employees, etc.
Click below to download our Survey Services Worksheet
Download